Is Solar Net Metering Ending in Washington?
Welcome to the latest installment of our consumer protection series, where we provide information and resources to help you protect yourself from the increasing number of solar scams happening in our state. This time we are addressing claims that net metering is ending in Washington, and specifically, for customers of Puget Sound Energy.
Let's start with some explanation and background on net metering.
What is Solar Net Metering?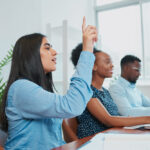 Net metering is a billing method that allows those with solar to send any excess power produced out to the grid. This is known exporting power. The exported power is then banked as credits on your account. Those credits can then be applied to the cost of any power purchased from your utility when you are using more power than you produce with your solar. It is a critical benefit for solar to make sense financially in most states, but especially in Washington where solar production varies greatly between spring/summer and fall/winter.
Washington law sets a minimum requirement for how much net metering each of our 61 utilities must allow. After a utility meets the minimum requirement, they have the option to end net metering or they can change to a different compensation structure for new customers. Depending on the type of utility, Investor Owned, like PSE, or publicly owned, like our many Public Utility Districts, there are rules that must be followed before changing to a new compensation rate. It's a very complex process. What's important to know is that a process exists and it is designed to be very public.
As of the time of this video, October 2023, most utilities in our state are still well below their minimum net metering requirement, and it could be years before they reach their threshold. There are a few utilities who have surpassed their minimum requirement, and some of those have already changed to an alternate compensation rate for power exported into their grid.
Here we will focus on PSE, who is approaching their minimum requirement threshold for net metering. PSE is the largest utility in the state, which means they also have the most customers who have installed solar. And any changes to PSE's net metering compensation rate will impact the most consumers. So understanding how PSE will be changing their relationship to consumer generated power is critical for local solar contractors and potential solar adopters alike.
Now that you have some background, I can explain our consumer protection concern.
Let the Solar Buyer Beware – Misleading Sales Tactics and Scams
There are companies selling solar in our state that are telling consumers net metering is coming to an end with PSE and that if they don't go solar soon they won't be able to at all.
But this is not true, yet.
How do I know? Because in a recent meeting with members of the Washington Solar Energy Industries Association (WASEIA), PSE has shared their plan. And the information is publicly available on their website.
That's our first consumer protection tip: If anyone tells you net metering is ending for any utility, ask them for a public source of the information. Most utilities will have that information posted on their website, particularly if they are investor owned, like PSE. If it can't be found on their website, call your utility's net metering department and ask them.
So what did PSE say? In short:
Once they reach their net metering requirement they will continue to offer full net metering until they have an approved successor rate in place. Which goes back to the complex process mentioned earlier.
They will participate in conversations with other solar stakeholders to find the best future compensation rate.
They will provide a minimum of 6 months notice to installers the public before they close net metering applications under the current compensation rate.
And very important, customers who have approved interconnection agreements under the current net metering terms will be given time to complete their installation, even after the application window closes.
What does this mean for you as a PSE customer who is considering going solar soon? Don't let scary sales tactics push you into making a decision before you are ready.  If you're ready to sign, there's no reason to wait. But if you're not sure, you still have time to decide if going solar is right for you.
Remember, PSE can't just decide one day to stop net metering and make a change. There is a very public process that needs to happen to allow the public and solar industry time to comment on their proposal, and then PSE must get the approval of the Utility and Trade Commission (UTC) for any new rate. This means that even before a future rate change request can be submitted to the UTC, there will be signs that PSE is planning to make the change. These signs will include notice of specific details about the changes they are requesting. Which means it won't be a secret that only certain solar companies will know about.
The Future of Net Metering in Washington
And what about the future of net metering for all of Washington? We don't know exactly what that might look like, but WASEIA is working closely with PSE, other WA utilities, legislators, tribes, climate activists and all other solar stakeholders, to develop a successor to the current net metering structure that is fair and equitable and that will support continued adoption of rooftop solar for many years to come. But it is critical that solar supporters speak up and insist utilities fairly compensate solar producers for the value that solar provides to the grid, rather than using outdated arguments that only focus on costs associated to net metering solar.
Already net metering and wondering how future changes might impact you? Well, it depends. If your system was installed after July 1, 2019, your agreement with your utility requires them to continue net metering the system for at least 25 years, even if you sell your home. There are some caveats, but we'll leave that for another time. If you were net metered before that date, there are no established requirements for your utility to continue net metering your system. Which provides a compelling reason for those who are already net metered to actively support efforts to expand net metering and develop a fair future compensation rate for exported power. Because they will be protected too.
Solar Consumer Protection Tips
Now that you know what's happening – let's review our best consumer protection tips.
Always get more than one quote so you can be sure the pricing is fair. Bids for a similar project scope should be within a reasonable range of each other.
Your best bet is to select a contractor with roots in your state. Local contractors have a greater investment in their local reputation and are more likely to be around years from now. Why does this matter? Well, for one reason, if you need warranty support. In Washington, the Washington Solar Energy Industries Association is a great resource for local contractors who have committed to the highest standards for workmanship and ethics.
As is wise with any company you do business with for an important purchase, before you buy check out their online reviews. No company is perfect, and not everyone who posts a bad review is being reasonable. But you should be able to get a good sense of who a company is from what the majority of reviewers share, and by how a company responds to negative reviews in particular.
About Fire Mountain Solar
For over 22 years Fire Mountain Solar has been committed to the highest standards for workmanship and ethics. Which is why in 2013, I, along with executives from 5 other solar companies, founded Washington's solar industry trade association, now called WASEIA. Setting a high bar for standards in our industry was a priority then, and it is now. And Fire Mountain Solar continues to be a leader in efforts to protect consumers and make solar accessible to all.
If you are thinking about going solar, please give us a call. We install grid tie, grid hybrid and off grid solar in Washington, and we provide design services and products to DIY solar installers all around the U.S. and Canada. We would be honored to have the opportunity to work hard to earn your business.