60 Cell vs. 72 Cell Solar Panels: Which is Better?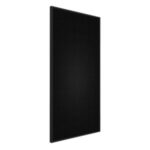 Often our DIY team is asked about the differences between 72-cell solar panels and 60-cell solar panels. Both are based on the same reliable, proven, technology, but as you may have noticed, none of our kits are designed with 72-cell solar panels. There is a simple explanation for this – 72-cell panels are larger and generally require two people to install, while 60-cell solar panels can be installed solo. Most of our DIY clients are installing their systems by themselves, so being able to move equipment on your own is important.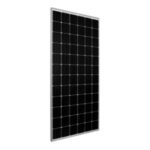 Another consideration is that the larger footprint of the 72-cell solar panel can restrict optimal layouts for some roof areas, reducing the wattage generated per square foot of roof space. Imagine it this way – if you can fit two rows of 60-cell solar panels on a roof plane, or just one row of 72-cell solar panels, you will get less wattage per square foot with the 72-cell panels because you are not able to use the whole roof area. However, if space isn't a consideration and you have multiple hands, 72-cell solar panels can slightly improve your per-square-foot wattage as the panels have a small wattage density advantage. So, for smaller residential roof spaces, especially those with complicated roof planes, 60-cell solar panels are usually both more practical and efficient – especially for DIY installation.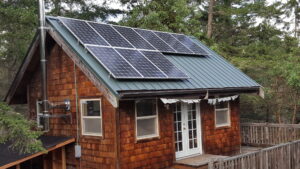 One last note – some manufacturers frequently have a longer lead time on 72 cell solar panels. This is, in part, because 72 cell solar panels are very popular for large commercial and utility-scale projects where space isn't a constraint and where getting the maximum possible watts per square foot is important.
If you would like to use 72-cell panels we are happy to modify any of our pre-designed kits to use them, or we can tailor a kit specifically to match everything on your power system wish list. Browse Solar Panels.