What is a USDA REAP grant? It's like a 25% off solar "coupon"
The USDA Rural Energy for America Program (REAP) provides financial assistance to agricultural producers and rural small businesses to purchase, install, and construct renewable energy systems, make energy efficiency improvements to non-residential buildings and facilities, use renewable technologies that reduce energy consumption, and participate in energy audits and renewable energy development assistance.

How Do I Qualify for the REAP grant?
Contrary to popular belief, the USDA REAP can be used for a non-farming business. Storefronts, automotive shops, department stores…anything goes. As long as the business is located in a USDA-Defined Rural Area
To Qualify: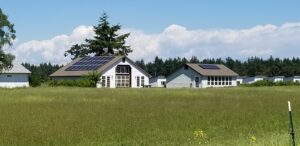 ✔ Your business must have a rural location (unless you are an agricultural producer)
✔ Farmers Get Special Treatment – If you are a farmer you do not need to be located in a rural area. Any and all ag producers can qualify, regardless of location.
✔ Your business must be financially solvent.
✔ You must be the owner.
✔ Only businesses qualify for the USDA REAP.
The USDA then uses a Competitive Grant Points system to award grants to applicants.
How Easy Is It to Apply?
Fire Mountain Solar provides professional grant assistance to you making the application process easier at no extra cost.