Fire Mountain Solar overhauls branding and launches updated website to continue empowering clients even through pandemic
Fire Mountain Solar
Since its beginnings in 2001– long before solar energy became mainstream in the U.S. — Fire Mountain Solar's mission has been to help clients achieve their power goals in a simple and stress-free way. Nearly twenty years and thousands of power systems later, FMS is still helping clients take control of their power needs. Now one of Western Washington's leading power solution providers, FMS announces the launch of their new website.
With a focus on simplifying the process of building custom DIY Solar kits for clients across the country, the new website also makes it easier for Washington State residents interested in a full-service solar installation to schedule a free consultation. A revamped navigation structure and additional educational content mean those interested in learning more about their power system options can easily find the information they are looking for.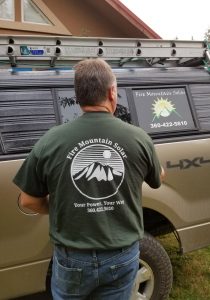 "The updated website is part of our new branding launch guided by input from our growing online community and local clients," said Alana Nelson, co-owner, and Administrative & Business Manager. "We pride ourselves on delivering the kind of service that warrants great feedback, and the renewable energy community really answered our call for direction on how we can better assist them in reaching their alternative power system goals."
The website update is part of a larger effort by Fire Mountain Solar to enhance service to Do It Yourself installers of all skill levels, as well as their full-service clients. While these efforts began prior to the COVID19 pandemic, the frequent operational changes necessary to adjust to frequently shifting COVID restrictions have pushed the team to ensure that those working on their own solar power projects have easy access to free, reliable information, and trusted customer support services.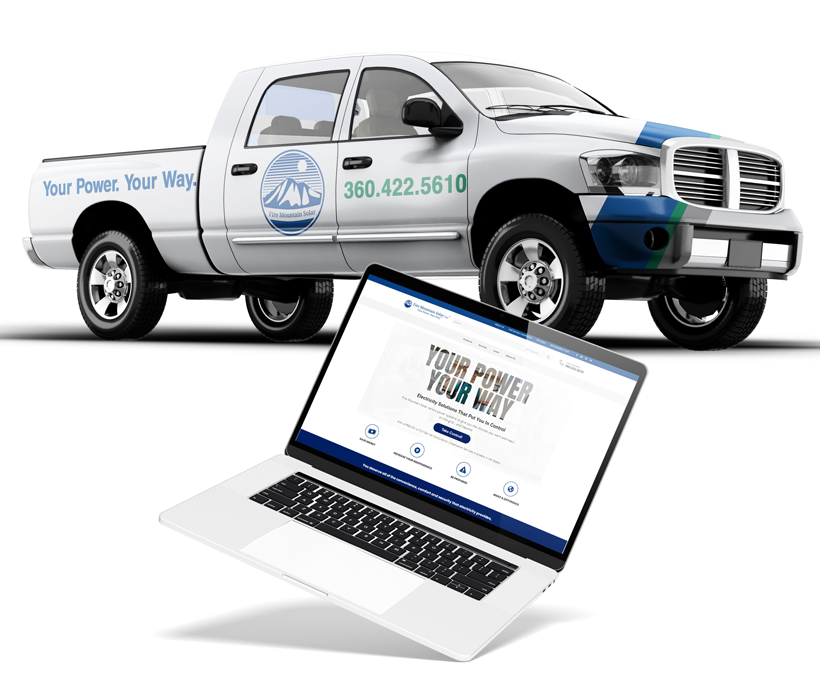 FMS made the decision to freshen up its image with an updated logo, tagline, helpful downloads, and a new website. While their last website served clients well, the new site makes it easier for customers to get started with their solar energy installation or DIY project. Clients can now quickly find information about numerous subjects, including: Grid Tie Solar, Backup Power Systems, Off Grid Solar and many other renewable energy topics. The website also features resources for DIY clients to learn about various aspects of the DIY process, and adds an exciting new platform for self-installers to connect with one another — the DIY Installers Club.
In 2021, Fire Mountain Solar is excited to provide these new resources for both Washington State full-service installation clients, and to DIYers across the United States needing help with their DIY solar projects. Every aspect of the business is focused on helping clients take control of their power. Company founder Tim Nelson affirmed, "Your Power, Your Way™ isn't just a tagline, it's our commitment to you."