Looking for resources or support for your solar electric or emergency backup power system? From diagnostics to system repair, Fire Mountain Solar provides the expert assistance you want to keep your alternative power system performing at its best.
We provide service and support for grid-tied, grid-hybrid, and off-grid solar (PV) systems, emergency backup power systems, energy storage solutions (solar batteries) and even non-solar based renewable energy power systems.
OutBack Power Technical Support Specialists
Fire Mountain Solar has been using, installing and providing technical support for OutBack Power products since OutBack first started in 2001. Our team can help you program and troubleshoot your legacy and new generation OutBack products when the others can't.
Remote Technical Support Services: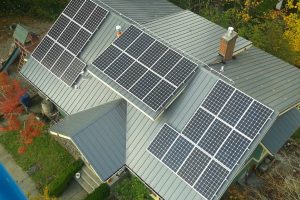 Troubleshooting
Diagnostics
Repair Assistance & Instruction
System Updates
Monitoring
PV Production Calculations
Product performance optimization
DIY Installation (including racking, panels, inverters, etc)
Equipment Programming & Setup
Equipment maintenance instruction & assistance
Remote Technical Support Fee
$150 per hour if your equipment wasn't purchased from us, $100 per hour if it was. One hour minimum fee per issue, then in 15 minutes increments thereafter.
On-Site Support (available in Washington State only):
Solar System Service & Repair
Site Assessments
Inspections
Removal & Reinstallation
Emergency Backup Power System service & repair
Part replacements
To provide you with the most effective and efficient support, we will need the brands, models, installation date of your equipment, and error code or alarm light information available. Any serial numbers or other identifying information for your equipment are also helpful. The troubleshooting process may require the use of hand tools, so please have those easily accessible. The best way to provide us with this information is by using our Project Information form. If we installed or sold you your system, just let us know any error codes or other information about what you need.
Need on-site support? We support systems in-person all over Washington State, even if we weren't the original installation or DIY outlet you used for your project. Everyone deserves a team who can ensure your system is always working optimally.