Updating OutBack Mate3S Firmware
Fire Mountain Solar
Required Tools: SD card, SD card reader. Each Mate comes with an SD card. A card with only 1G of storage is adequate.
NOTE: These updates cannot be performed remotely via OpticsRE, and must be done from the correlating Mate3S.
It's important to download firmware updates to a blank SD card so that the MATE3S will access the correct files during the updating process.
1. Plug the SD card into the card reader and then insert into your computer.
2. Access the card as a removeable drive. Click on open folder. Delete any files.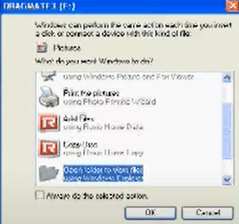 3. From your internet browser and go to: https://outbackpower.com/resources/technical-support/firmware-updates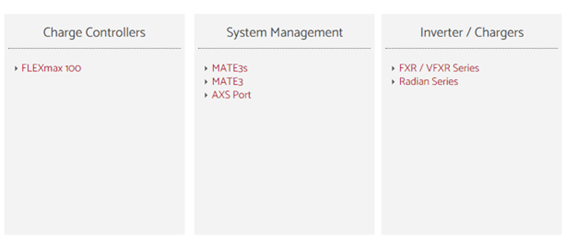 4. Click on the link for the type of equipment you want to update. Scroll down the page until you locate the link for the firmware update. Click the link to download to your computer.
5. Go to the download folder on your computer and select the firmware files. Unzip any files.
6. Copy each file individually to the SD card.
7. Do not make any folders in the SD card.
8. Safely remove the SD card reader from your computer when all files have been downloaded to the SD card. Remove the SD card from the reader.
9. Insert the SD card with the latest Mate3S firmware version into the SD reader on the right side of the MATE3S.

10. On the display an SD card icon will appear and will flash a few times. When the icon goes solid proceed to step 11.
11. On the front of the Mate press the LOCK button on the lower right corner.
12. Enter your user password which will always be 141.
13. From the first menu select "Firmware Updates", then select "MATE3S." It will indicate that a new firmware version is available.
14. Select UPDATE and follow the prompts.
16. The MATE3S will turn on and off for about 60 seconds and several lights will blink.
17. When the display returns to the home screen, updating is complete.
CRITICAL NOTE:
Do not disconnect battery power from the inverters or disconnect the Cat5 cable from the MATE3S during the any updates. If you do it may irreversibly corrupt the files while they are writing and irreparably damage the device.