DIY Solar
Draw from our more than two decades of experience helping hands on solar enthusiasts successfully install their own solar power systems.
We can help you determine if DIY solar is right for you, how to save money when installing solar yourself, and so much more.
In this section, learn about:
– Getting a DIY Solar Kit Quote
– How Much Does DIY Solar Cost?
Want to DIY solar but need help getting started? Use our Project Information Form to provide details on what you need, and you'll get a free custom DIY Solar Quote.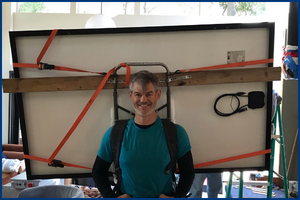 Fire Mountain's Comprehensive Guide to DIY Solar!
Do-It-Yourself solar is a great option for those who want total control over their power system project from start to finish. But with so much information available on the internet, it is easy to get overwhelmed with choices, data, and advice.
That's where we come in. Since 2001, Fire Mountain Solar has been helping make DIY solar simple, effective, and affordable. Below you'll find some of the great information we've gathered, and some helpful tips and tricks we've learned over the years, that can help you on your DIY solar journey.
We can help you DIY:
Grid Tie Solar. You're connected to the grid and want to reduce your power bill.
Grid Hybrid Solar. Also known as Grid Tie Solar with Battery Backup, this solution is for when you want to reduce your electric bill and have emergency power when the grid goes down.
Off Grid Solar. The Fire Mountain solar specialty and passion. This DIY Solar system is for remote sites where it's either impossible or cost prohibitive to bring in utility power.
Don't find the answers you need here? Contact us. We love talking DIY solar!