Consider This Before You DIY Solar
While some solar companies discourage doing it yourself, Fire Mountain Solar specializes in working with DIY solar clients. Do-It-Yourself solar is a great option for those with the desire to have total control over their power system project from start to finish.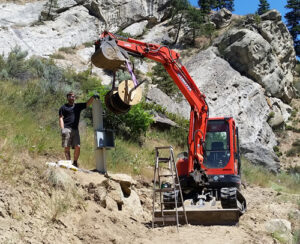 Still, there are many things that a full-service contractor does that may not be obvious to an average consumer. If you want to install your solar system yourself these "behind the scenes" tasks become a part of your responsibility. Someone with general construction and electrical skills can do the physical installation of the solar themselves, but what about…
Calculating electrical loads or historical consumption?
System Production Calculations?
System Design?
The utility interconnection application and approval process?
Permitting the installation?
Determining how much standard electrical wire, etc. is needed for the project and getting it all to the site in preparation for installation.
Inspection processes?
Programming and/or activating system components?
Want to know more about what's involved when you install solar yourself?
Read: Steps to DIY Solar
Yes You Can DIY Solar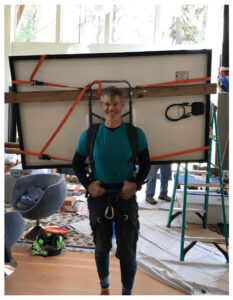 With so much information available on the internet (and not all of it reliable) it is easy to get overwhelmed with choices, data, and advice. This is why it is vital to select a reputable and knowledgeable support team to help guide you through the maze of equipment and system options, as well as one that can provide resources to help with the non-product related tasks associated with going solar.
To best serve our clients' needs, Fire Mountain Solar offers a full range of pre-designed DIY solar kits. We can also custom tailor a design and kit if that will better meet your goals. We also offer "a la carte" service options for additional assistance where you need it. That way you get the best prices on your equipment, and you can select the value-added services you want without paying for what you don't need.
We provide free basic design services prior to product purchase, and basic installation and technical support with the purchase of products from us. Once you have the basics, you can choose any or all of the additional services you want, while still saving money by installing your solar yourself.
READ: What is Included in an FMS DIY Solar Kit?
Some of the additional services we can provide:
Detailed Custom Designs and Drawings
Installation Training
Utility Interconnection Research and Paperwork Assistance
Permitting and Inspection Tips
Help with System Programming and Monitoring Setup
Technical Support and Troubleshooting
Save Money with DIY Solar
Though many people install their own solar power system just because they love being hands on with their home improvement projects, most people DIY solar to save money. And you definitely can. However, it's important to remember that the difference in a full service solar installation and a DIY solar kit isn't just the labor to put the solar on the roof. Remember to factor in the cost and value of the things you don't see:
Standard electrical materials like wire and conduit, plus your time and fuel to get everything you need to your site.
Permits and other fees required by your local jurisdiction.
Your time learning not only how to install the solar, but also for completing permit and utility paperwork and working with inspectors and permit departments. When you hire a contractor you pay for their expertise. Many people find the value a solar contractor provides is more than worth the additional cost.