Organizations We Support
When you choose to go solar, you make a difference in many ways. For each complete power system purchased a donation of at least $100 will be given to one of the following small non-profit organizations that are doing big work to make the world a better place.
Wana Duma Children's Project, Stanwood WA
Wana Duma is a multifaceted organization – founded on the belief that education is the key to leading a healthy, successful life. With education at our core, we have expanded over the years to serve the various needs of communities in Kenya and the US. While education initiatives remain a large part of our project, we also offer health and wellness services to both children and adults, engage in environmental efforts to maintain a young endangered forest, and provide easy water access to over 200 people through a community tap and pump system.
We work directly with the students, families, mothers and grandmothers in our program to address their needs properly. Support comes in many forms, yet whatever it may be, we're involved through the long run to ensure it is effective and sustainable.

Children of the Valley, Mount Vernon WA
Children of the Valley supports underprivileged and overlooked youth in Skagit County by providing a positive, caring, and supportive environment for them to flourish. Through supporting children both culturally and academically, these children are given the skills and confidence to fulfill their greatest potential. 

Underground Ministries, Mount Vernon WA
Underground ministries opens new relationships of embrace and trust between the incarcerated and the communities to which they return—for our mutual transformation and resurrection. We serve those at the bottom of the American system: prisoners, gang members, those most feared, locked away in solitary confinement, and deemed dead to society. 

Pacific Rim Institute of Environmental Stewardship, Whidbey Island WA
The mission of the Pacific Rim Institute is to equip people and communities to live sustainably and care for Creation. PRI works toward the vision of a flourishing creation, sustained through mutually supporting interactions between human cultural landscapes and native ecosystems.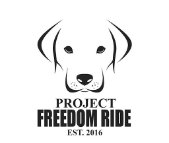 Project Freedom Ride, Augusta GA
Project Freedom Ride's mission is to be the connection between unwanted dogs in high kill areas of Texas and Georgia, and loving families in the Pacific Northwest and other northern states. By providing their carefully screened rescue partners with funding assistance, networking, and adoption assistance they are able to help increase the number of lives saved by giving them a second chance with families and receiving partners outside of high kill areas.