Is 2022 REALLY Your Last Chance to Go Solar?
Fire Mountain Solar
You may have seen some ads recently that claim that 2022 is your last chance to go solar. For the record, this is not true.
2022 is NOT your last chance to go solar.
It seems like everywhere we go online the past few months, we've been met with an ad of a woman in a safety vest and hardhat stating that 2022 is the last chance to go solar. What?
Wondering if I'd missed some memo, I did a little research. The good news (for us) is that nothing has happened recently that spells the imminent demise of our decades-old company, Fire Mountain Solar. The good news (for you) is that there is still plenty of time for you to invest in solar.
So What Are They Talking About?
It's unclear. We think the ads might be referring to the Federal Solar Income Tax Credit (Solar ITC). The Solar ITC is a credit off your federal income tax for installing solar, and, like many policies, it's subject to change.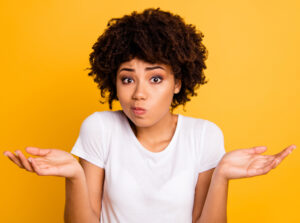 In 2022, the credit is 26% of the cost of installing your solar system. In 2023, it will decrease to 22%. And after 2023, the ITC will end for residential solar systems, and decrease to 10% for commercial solar systems. But even so– though the ITC is a nice benefit, it is not a requirement for going solar. You will still be able to "go solar" with or without this Income Tax Credit. (UPDATE: The Federal Solar Income Tax Credit has been extended through 2034, and increased to 30% from 2022 through 2032. Read more here.)
Will the Solar Income Tax Credit Be Extended?
There are ongoing bipartisan efforts by legislators to extend the federal Solar ITC, and this extension has tremendous support.
There's a good reason for this: the solar income tax credit is an important incentive that has spurred adoption of large and small solar across the country, which is not only good for the planet and has created and sustains hundreds of thousands of living-wage jobs. Extending the ITC will effectively help the U.S. meet aggressive state and federal clean energy goals set to reduce pollution and help in the fight against climate change.
Also, the demand for solar has never been higher because citizens in communities everywhere in the U.S. want the energy independence and cost of living reduction that solar offers. This gives us good reason to hope that legislators will continue to set policies like the ITC that help encourage solar adoption. 
Remember this, however: if the ITC is critical in your investment decision, the best time to go solar is now.
Are These Ads a Scam?
Now back to the original topic. We're always interested in knowing who our partners, peers and competitors are, so we looked at the ads more closely. Not recognizing who was putting out these ads, we did some digging.
And we ran into some issues of concern:
We could not find a website for any of the companies listed when searching online for the multiple names showing on different YouTube videos of the ads.

We visited a Facebook page for one of the names in the ads, which did link to a website–but this website had zero information about the company. It did, however, invite me to see if I qualified for reduced or $0 electric bills. It then asked me to answer some questions, including giving them my physical address–which, by our standard internet security policy, we never do unless we know who we're giving it to.

Clicking on an ad link brought us to a website unrelated to the name in the ads. And some of the ads didn't even have a link below to click as directed to in the ad.

For one name in the ads we found ratings with the BBB, Yelp and on other sites were very low, and numerous consumers expressed concerns about the company's business practices.
From a consumer-protection standpoint, these are gigantic red flags. We take customer privacy and protection, and our own integrity, very seriously–so we recommend that you be very careful when seeing these or similar ads. While we can't know the intention behind them, we do know they are definitely misleading. 
And we're not the only ones concerned about the ads. Check out a recent piece NW News Network posted on this very topic.
So What Should I Do?
We understand going solar is a significant investment, and because these types of ads can lead some consumers into making buying decisions that are not in their best interest, we feel it's a good opportunity to remind you about some tips to help you protect yourself when shopping for solar. 
First off, always make sure to check out the website of any solar contractor or solar product supplier even before contacting them, to get a general sense of who they are.

Vet them, and ask about their qualifications, get testimonials and references, and look for online reviews.

Feel free to get multiple quotes to compare prices–reputable companies won't mind!

If you're in Washington state, the

Washington Solar Energy Industries Association (WASEIA)

sets high ethics standards that each of its member companies agrees to abide by. They are a good resource for finding a reputable solar installer. If you're in another state, see if your state has its own Solar Energy Industries Association (SEIA) chap

ter. Or contact the national

SEIA

organization who also holds their members to high ethical standards.

Also, take a look at our article "Don't Get Swindled", and our list of Questions to Ask Before Selecting Your Solar Installer.
Finally, check out our entire archive of information about various solar topics to help you protect yourself from misleading ads and companies that are attempting to deceive you at some level. The best protection is knowledge!