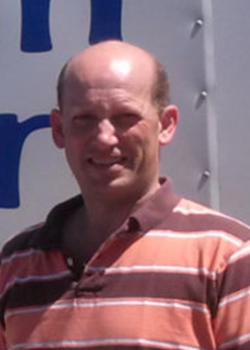 Brad Quinton
Fire Mountain Solar
Master Electrician
Brad Quinton ensures your solar system is safely and expertly connected to the electrical grid.
With over 25 years of experience as an electrician, Brad is well qualified to handle any electric project large or small. Brad handles the wiring of your meter base, inverters, connection to electrical breaker panel, disconnects, rapid shutdown and, if needed, upgrades to your existing electrical system such as a subpanel, or critical load panel.
On weekends and vacations, Brad enjoys time with his children and grandchildren.
Random fact about Brad:
Disney movies and the Hallmark Channel are my favorite things to watch.
I'm nicknamed the whistling electrician.