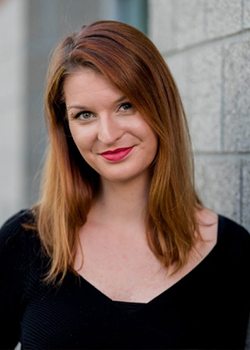 Friday Celia-Zoellner
Fire Mountain Solar
Power System Consultant
Friday spent three years working in the solar industry in Nevada including two years as a Project Specialist, managing leads and coordinating solar projects after the sale. After moving to the Skagit County area to be closer to family and spending time in the real estate industry, her love for sustainable energy solutions prevailed and she decided to return to the solar industry.
Because of her strong desire to work with collaboratively to provide superior power solutions and excellence in customer service, Friday is a perfect fit for the FMS team culture. In her role she helps our full service clients through every phase of the solar process from the first contact through installation and long after the sale.
In her personal time, she enjoys spending time with family and friends, hiking, and being involved in local theater productions.
Random fact about Friday:
My favorite word is uxorious (to be overly fond of one's wife).
I studied Latin and received a Magna Cum Laude on the national Latin exam.