What is Included in an FMS DIY Solar Kit?
At Fire Mountain Solar, there are more to our DIY kits than just the products inside. Tailored to your needs and goals, you are in complete control of your DIY project and we are here to help.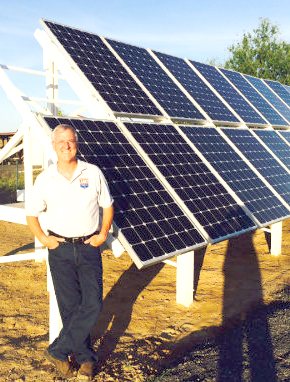 Our priority is to ensure you feel confident and prepared throughout your DIY process. In order to support you, here are the services included in your FMS DIY solar kit:
Installation Information: We supply you with the basic installation information for the products in your kit.
Technical Support: Predesigned FMS kits include an optional hour of technical support, but if you have additional needs, we can help (fees may apply).
Single Line Drawing: Our team designs an electrical drawing custom to your system so that you install your system with ease.
Safety Requirements: No matter your system, FMS provides you with information and recommendations you need for the complete safety of your project.
Seeking more help? Here are some additional services we can provide on a fee basis:
Detailed Custom Designs and Drawings
Installation Training
Utility Interconnection Research and Paperwork Assistance
Permitting and Inspection Guidance
System Programming and Monitoring Setup Assistance
Advanced Technical Support and Troubleshooting
DIY doesn't have to mean that you are on your own, we are here to support you. Complete our Project Information Form to let us know how we can help.